Company Tours
Get a behind the scenes look at our Thomasville, Pennsylvania headquarters.
To inquire about our company tours, please call our main office Monday-Friday between 9am-2:30pm.
Where to Buy
Martin's Snacks has a route and distributor network that stretches from New York to North Carolina.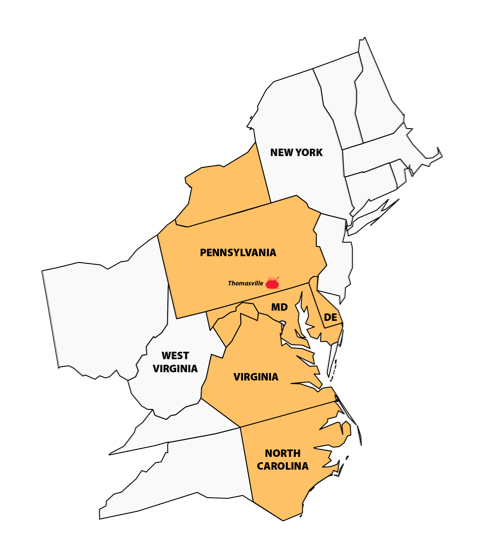 Contact Us
Hours of Operation

Office:
Mon-Fri, 7:30am-3:30pm
Retail:
Store CLOSED due to COVID-19.
Call hours: Mon-Thu, 8:30am – 2:30pm | Fri, 8:30am – 3:30pm
Tours:

CANCELLED due to COVID-19.



Call us at (717) 792-3565 or fill out the form below!